Meet Representative Meeks
Serving the people of New York's Fifth Congressional District has been Congressman Gregory Meeks' greatest professional honor. In his thirteenth term in Congress, he remains focused on making government work for his constituents and the American people. Congressman Meeks is a solutions-oriented lawmaker who is respected in Congress, New York State, and worldwide for his bipartisan efforts as an effective common sense leader who gets things done.
Congressman Meeks views boosting the economy, creating new jobs for the residents of the 5th Congressional District, and greater business access for small, minority, and women-owned enterprises as core to his mission.  One of his recent achievements has been the Crossing at Jamaica Station which spurred economic opportunity and created new affordable residential units. Congressman Meeks secured over $20 million in federal tax incentives for investments and assisted the establishment of a new commercial air service that linked areas in upstate New York to JFK Airport.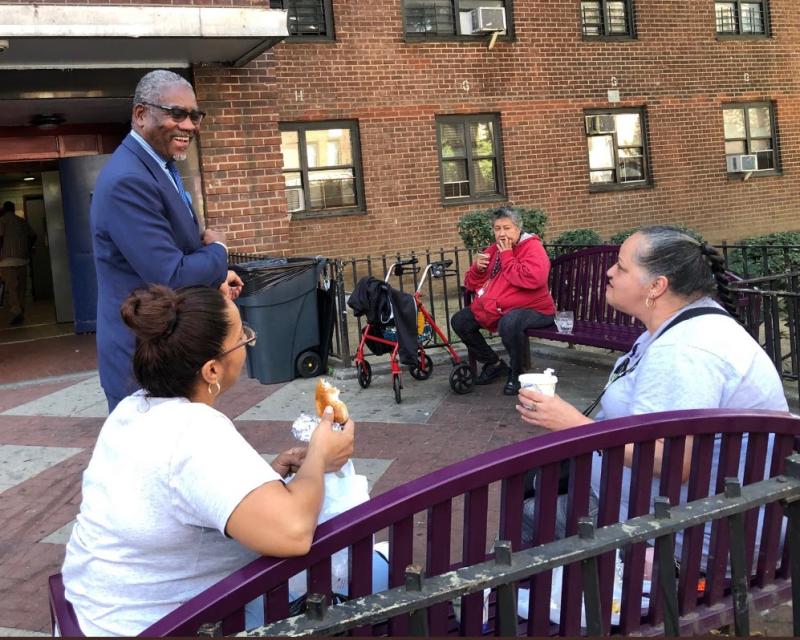 He is a member of the New Democrat Coalition, the largest caucus in the House, consisting of pro-economic growth Democratic members and co-chairs the NDCC Trade Task Force, the European Union Caucus, the Malaria and Neglected Tropical Diseases Caucus, the Global Investment in America Caucus, the Congressional Services Caucus, and several country caucuses, including Bangladesh, Brazil, Colombia, Kazakhstan, and Peru.
As the former Chairman of the House Foreign Affairs Committee, and currently the lead Democrat, Congressman Meeks seeks to promote policies that strengthen America's brand abroad while also enhancing our national security. Widely known for his support of our diplomatic corps, he believes that diplomacy and American diplomats are crucial to our nation's global standing and the strength of multilateral engagement.
As Senior Member of the House Financial Services Committee, Congressman Meeks has promoted policies for economic empowerment and to enhance New York City's status as the financial capital of the world. Whether it is access to capital, homeownership, wealth accumulation, or economic development, the Congressman has been a steady and consistent champion on this important committee that has jurisdiction over all banking, securities, and insurance issues.
His work in the financial services sector has been recognized by some of New York's largest employers in the financial services industry, including for his work as a Dodd-Frank conferee.
In addition to his work for New York's 5th Congressional District, Congressman Meeks was elected by local leaders to Chair the Queens County Democratic Party.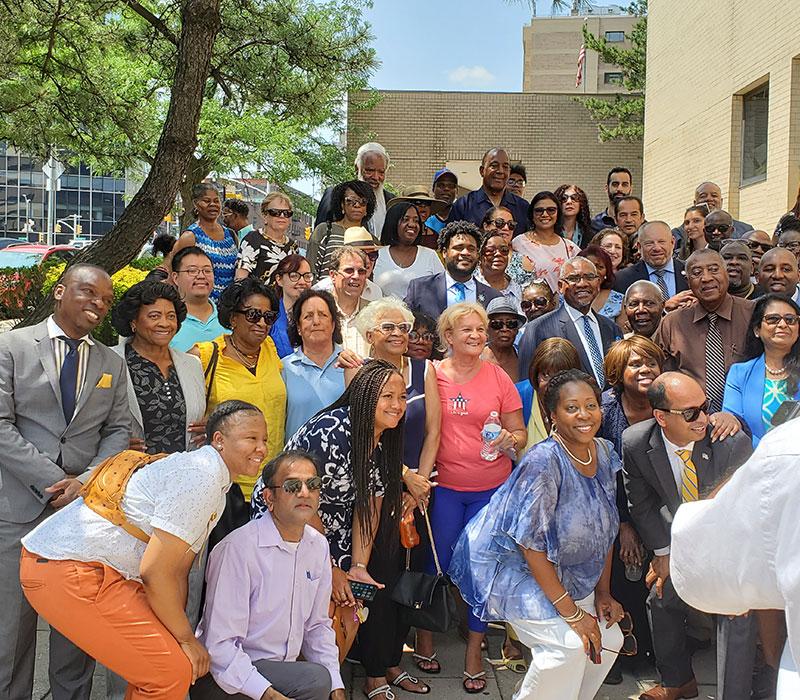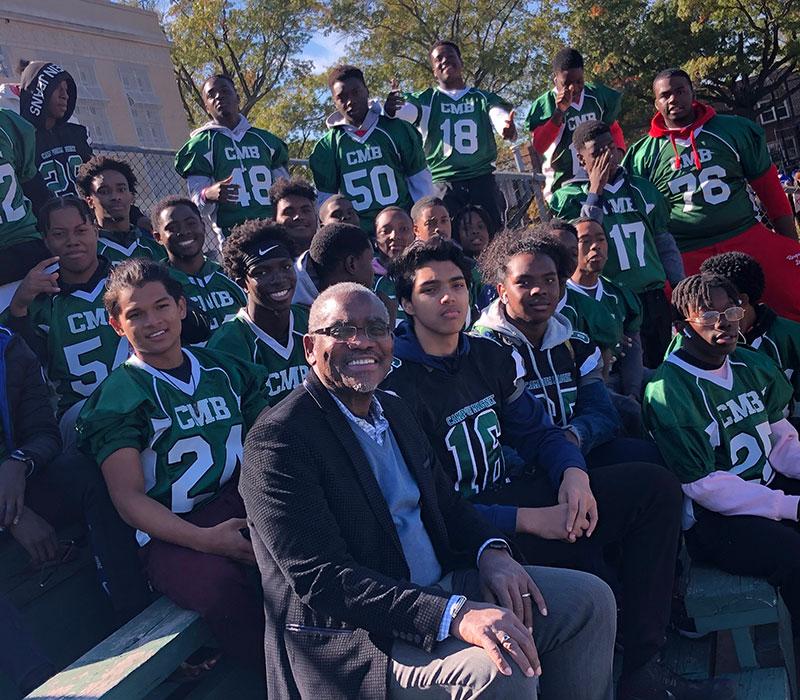 As a strong defender of the Democratic party and its values, he vigorously supports access to affordable health care, pushes for affordable housing, fights for gun control, and believes that there should be comprehensive global action to address climate change.
Congressman Meeks earned his bachelor's degree at Adelphi University and received his law degree from Howard University. He is a member of the Allen AME Church in St. Albans, New York, and is married to Simone-Marie Meeks. He has three daughters, Ebony, Aja, and Nia.